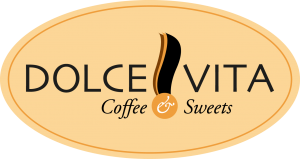 EVERYDAY 6:00 AM TO 11:00 AM
EGGS FIORENTINA
Eggs, creamed spinach, parmesan, bacon with toast / Huevos al horno, espinaca cremosa, queso parmesano, tocineta y tostadas
BREAKFAST PANINI
Ciabatta, scrambled eggs, cheddar cheese
/
Ciabatta casera, huevos revueltos, queso cheddar 
Add ham or maple glazed bacon / Agregue jamón o tocineta glaseada con miel de maple $4.86
BREAKFAST TACOS
2 tacos with scrambled eggs, avocado, salsa, feta cheese and cilantro in flour tortillas / 2 tacos con huevos revueltos, aguacate, pico de gallo, queso feta con cilantro en tortillas de trigo
GALLO PINTO
Typical Costa Rican breakfast with rice and beans, eggs any style, bacon, sour cream and corn tortillas, sweet plantain served with sliced fruit / Desayuno típico costarricense con arroz y frijoles negros, huevos (cualquier estilo), tocineta, natilla, tortillas de maíz, plátano maduro, servido con frutas frescas
PANCAKES
With warm maple syrup
/
Pancakes con jarabe de maple caliente
With pecans and banana / Con pecanas y banano  $13.53
BÜNDLANDER RÖSTI
Swiss hash browns, ham, Swiss cheese, fried egg / Hash brown suizo, jamón, queso suizo, huevo frito (yema tierna)
BELGIAN WAFFLES
Fresh strawberries, fresh whipped cream / Fresas frescas y crema chantilly
THE HOOK UP BREAKFAST
Two eggs (any style) with bacon or sausage, home fried potatoes and toast /Dos huevos (cualquier estilo) con tocineta o salchichas, papas y tostadas
CREOLE EGGS
Scrambled eggs, homemade sausage, Monterey Jack, ranchera sauce,homemade cheddar chive biscuit /Huevos revueltos, chorizo de la casa, queso Monterey Jack, salsa ranchera, biscuit de cheddar y cebollín hecho en casa
EXTRAS
Bagel and cream cheese / Bagel con queso crema $6.09  Add smoked salmon / Agregar salmon ahumado $12.30
Tropical fruit plate / Plato de frutas tropicales  $10.46
Cheddar chive biscuit / Biscuit de queso cheddar  $2.77
Bacon / Tocineta  $5.54
Ham / Jamón  $5.54
Hash brown (Rösti) $5.23
EVERYDAY 11:00 AM TO 5:00 PM
BOWL MEDITERRANEO
Fresh homemade hummus, farro and quinoa tabouleh, raisin and almond rice, falafel and tzatziki, served with our fresh baked ciabatta / Hummus fresco hecho en casa, tabulé de quinoa y farro, arroz con pasas y almendras, falafel y tzatziki, servido con nuestro pan ciabatta recién horneado
CAPRESE FOR 2
The classic part of the Mediterranean diet. Fresh burrata cheese, ripe heirloom tomatoes, arugula, basil, EVOO and modena balsamic vinegar / Un clásico de la dieta mediterránea. Fresquísimo queso burrata, tomates heirloom, arugula, albahaca, ADEV y vinagre balsámico di moderna. 
SALUMI E FORMAGGIO
A selection of in local artisanal cured Italian meats and Italian cheeses, served with olives and crostini
Fiambres Italianos artesanales, locales y quesos italianos, servidos con aceitunas y crostini
PEAR SALAD
Red wine and port poached pear served on arugula with candied pecans, goat's cheese and tomatoes in a honey mustard balsamic vinaigrette / Pera cocido en vino tinto, arúgula, pecanas tostadas queso de cabra y tomate en una vinagreta de miel, mostaza y balsámico
POLLO ALLA GRIGLIA
Crisp greens with tomatoes, feta cheese, herb grilled chicken, olives, cucumber, and onions with Greek dressing / Lechugas mixtas con tomate, queso feta, pechuga de pollo a la parrilla, aceitunas, pepino y cebolla con aderezo Griego
CAESAR SALAD
Fresh romaine leaves, crisp bacon, anchovy, red onion, Parmigiano Reggiano, garlic croutons and creamy dressing / Lechuga romana, tocineta crujiente, anchoas, cebolla morada, queso Parmigiano Reggiano, crotones de ajo y aderezo Caesar
Full: $16.48 / Side: $11.38
FRENCH ONION SOUP
Served piping hot with ciabatta croutons, mozzarella, gruyere cheese and chunks of braised beef / Sopa de cebolla francesa servida caliente con crotones y carne de res, gratinada con queso mozzarella y queso gruyere
PASTA E FAGIOLI
Traditional Northern Italian soup with cannellini beans, homemade Italian sausage, tomato, fresh vegetables and ditalini pasta
Tradicional sopa del Norte de Italia, con frijoles cannellini, chorizo italiano casero, tomate, vegetales frescos y pasta ditalini
CARPACCIO DI MANZO
Thin slices of chilled beef tenerloin with arugula, lime, capers and Parmigiana Reggiano
Rebanadas finas de lomito de res con arúgula, limon, alcaparras y Parmigiano Reggiano
SERVED WITH ITALIAN SALAD OR CRISPY FRIES / SERVIDO CON ENSALADA ITALIANA O PAPAS FRITAS
EL CUBANO
Cured ham, pork carnitas, Swiss cheese, dill pickles, mayonnaise and Dijon mustard grilled on our homemade baguette / Jamón curado, carnitas de cerdo, queso suizo, pepinillos, mayonesa y mostaza Dijón, parrillado en nuestro pan baguette casero.
THE HOOK UP BURGER
Bacon, American cheese and Thousand Island dressing / Tocineta, queso americano y aderezo mil islas
ITALIAN PORK ROAST
House roasted porchetta on our ciabatta bread with arugula, tapenade aioli and caramelized onions
Pochetta rostizada en casa en nuestro pan ciabatta con arugula, aioli tapenade y cebollas caramelizadas
CRISPY FISH SANDWICH
Crispy panko breaded sea bass with house tartar sauce on our hamburger bun / Filet de corvina empanizado con panko y servida en nuestro pan de hamburguesa con salsa tártara casera
POLLO LOCO
Bacon, guacamole and Swiss cheese / Tocineta, guacamole y queso suizo
BLT
Homemade ciabatta, maple glazed bacon, arugula, roasted tomatoes, aioli and cheddar cheese
/
Ciabatta casera, tocineta glaseada con miel de maple, arúgala, tomates rostizados, aioli y queso cheddar
Add fried egg / Agregue un huevo frito: $1.85
PRIME RIB BEEF DIP
With horseradish cream, beef jus and homemade pickles / Sandwich de prime rib servido con jugo de carne, salsa de rábano picante y pepinillos caseros
BURRITO MEDITERRANEO
Soft flour tortilla filled with grilled chicken, romaine lettuce, Kalamata olives, avocado, bacon, and Grana Padano cheese / Suave tortilla de harina con pollo a la parrilla, lechuga romana, aceitunas Kalamata, aguacate, tocineta y queso Grana Padano
OUR WOODFIRED PIZZAS ARE AUTHENTIC "NAPOLITANA" STYLE WITH A CHARRED AND CRISPY CRUST / NUESTRAS PIZZAS SON AUTENTICO ESTILO NAPOLITANO CON MASA CARBONIZADA Y CROCANTE
QUATTRO STAGIONE
Tomato sauce, mozzarella, mushrooms, cooked ham, artichokes and Kalamata olives / Salsa de tomate, queso mozzarella, hongos, jamón cocido, alcachofas y aceitunas Kalamata
MARGHERITA
EVOO, light tomato sauce, fresh mozzarella, basil / Deliciosa salsa de tomate liviana hecha en casa, mozzarella fresca, albahaca, AOEV
TOSCANA
An unforgettable experience from the hills of Tuscany. Mozzarella, chives, roasted tomatoes, Parma ham and arugula salad / Desde el centro de Italia una experiencia inolvidable; queso mozzarella, cebollín, tomates rostizados, prosciutto di Parma y arúgula
ITALIAN PORK ROAST AND PATATA
Creamy potato and leek sauce, porchetta, patatas, caramelized onions and thyme
Crema de Parmigiano Reggiano, porchetta, patatas, cebollas caramelizadas y tomillo
HAM & MUSHROOM
Light tomato sauce, mozzarella cheese, smoked ham, roasted mushrooms and charred onions / Salsa de tomate, queso mozzarella, jamón ahumado, hongos rostizados y cebollas carbonizadas
SALSICCIA & GAMBERETTI
Tomato sauce, mozzarella cheese, local shrimp and wood fired Italian sausage, served with lime dressed arugula /Salsa de tomate, queso mozzarella, camarones nacionales, chorizo italiano a la leña, servido con arúgula con limoneta
FOCACCIA GENOVESE
A Northern Italian baked flatbread with EVOO, garlic and fresh rosemary / Un pan del norte de Italia con AOEV, ajo y romero fresco
ALL PASTA PLATES SERVED WITH GARLIC CIABATTA BREAD / TODAS LAS PASTAS SERVIDAS CON PAN CIABATTA CON AJO
INSALATA DI FARRO E PULPO
Grilled octopus served with a salad of arugula, Kalamata olives, green apple, quinoa, wheat grain (farro) and tomatoes
Pulpo a la parrilla servido con ensalada de arúgula, aceitunas Kalamata, manzana verde, quinoa, farro y tomate
RAVIOLI AL GAMBERONI
Fresh ravioli filled with spinach and ricotta, served with garlic shrimp and our fresh homemade pomodoro / Ravioles frescos de espinaca y ricota, servidos con camarones al ajillo y nuestra salsa pomodoro
SPAGHETTI ALLA BOLOGNESE
Slow simmered Italian meat sauce on homemade spaghetti / Deliciosa salsa italiana de carne de res, servida con spaghetti casero
LASAGNA DI CASA
Homemade with pancetta and beef ragu, béchamel sauce, ricotta cheese and mozzarella, served on our pomodoro sauce / Láminas de pasta fresca hecha en casa servidas con un ragú de pancetta y carne de res, salsa bechamel, quesos ricotta y mozzarella, servido sobre nuestra salsa pomodoro
$17.16 Half Portion $31.98 Full Portion
SPAGHETTI ALLA VONGOLE
A classic! Clams, garlic, chile congo, white wine, fresh pasta and EVOO
El clásico! Almejas, ajo, chile congo,
POLLO PARMIGIANA
Breaded golden chicken breast with mozzarella and parmesan served on spaghetti pomodoro /Pechuga de pollo empanizada servida con quesos mozzarella y parmesano, sobre spaghetti pomodoro
ROASTED FISH
Salmon or Seabass with pasta aglio olio and vegetables / Salmon o corvina rostizada con pasta aglio olio y vegetales
CEVICHE
Sea bass ceviche, with crispy corn chips and avocado / Ceviche de corvina servido con chips de tortillas y aguacate
GARLIC ROASTED FISH CASADO
Garlic roasted fish filet served with rice and black beans, fried cheese, mango cole slaw, avocado and fried plantains / Filet de pescado rostizado al ajillo servido con arroz y frijoles, queso frito, ensalada de repollo, aguacate y mango y plantanos fritos 
CHICKEN CASADO
Breaded or grilled chicken breast served with rice and black beans, fried cheese, aguacate, mango cole slaw and fried plantains / Filet de pollo empanizado o a la parilla servido con arroz y frijoles, queso frito, ensalada de repollo y mango y plantanos fritos 
BLACKENED TUNA PATACONES
With crispy (twice cooked green plantain), citrus dressed Napa cabbage coleslaw and fresh local avocado / Atún servido con patacones, ensalada de mostaza china cítrica y aguacate fresco
ARROZ CON POLLO
Chicken fried rice, fried yucca sticks and sweet plantain /Acompañado con plátano maduro y palitos de yuca frita
ARROZ CON CAMARONES
Shrimp fried rice, fried yucca sticks and sweet plantain / Acompañado con plátano maduro y yuca fritos
JUMBO PANKO BREADED SHRIMP
with mango cole slaw, homemade tartare sauce and crispy fries / Camarones jumbo empanizados y servidos con ensalada de repollo y mango, salsa tartara y papas crujientes 
Italian Salad / Ensalada italiana
Grilled Chicken / Pollo a la parrilla
Caesar Salad / Ensalada Caesar
Crispy Fries / Papas crispy
CHEESEBURGER
with crispy fries / Hamburguesa con queso y papas fritas
FISH OR CHICKEN FINGERS
with crispy fries / Dedos de pescado o pollo con papas
PASTA
Butter or pomodoro / Con mantequilla o salsa de tomate
Prices do NOT include (13% sales tax and 10% service fee). A $4.00 | *$4.92 fee may apply to split plates. Home delivery is exempt from the 10% service fee.
*Precios  NO incluyen los impuestos de ley (13% IVA y 10% servicio). Puede que se aplique una tarifa adicional de $4.00 I 4.92 a los platos compartidos. La entrega a domicilio está exenta de la tarifa de servicio del 10%.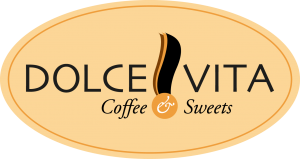 TELEFON (011-506) 2630-4252 / 4255
WWW.LOSSUENOSRESTAURANTS.COM