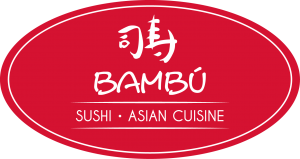 8 PIECES PER ORDER | 8 PIEZAS POR ORDEN
HOT SHRIMP & CAULIFLOWER ROLL
In: Tempura shrimp, tampico, avocado
Out: Nori tempura, volcano sauce, crispy cauliflower, eel sauce, jalapeños
Adentro: camarón tempura, tampico, aguacate
Afuera: Alga tempura, salsa volcano, coliflor crujiente, salsa unagui, y jalapeños
VOLCANO ROLL
In: cucumber, avocado, kanikama
Out: sesame seeds, tuna, salmon and volcano sauce
Adentro: pepino, aguacate y kanikama
Afuera: semillas de ajonjolí, atún, salmón y salsa volcano
PIMPIN' SHRIMP ROLL
In: shrimp, cucumber
Out: avocado, tempura shrimp, volcano sauce, eel sauce, sesame, green onion
Adentro: camarón y pepino
Afuera: aguacate, camarón tempura, salsa volcano, salsa anguila, ajonjolí y cebollino
J.C. ROLL
In: avocado, tempura shrimp, cucumber
Out: salmon, eel, masago and avocado, eel sauce
Adentro: aguacate, camarón tempura y pepino
Afuera: salmón, anguila, masago, aguacate y salsa de anguila
SPICY ROLL
In: tuna, green onion, sriracha mayo
Out: furikake
Adentro: atún, cebollino, mayonesa sriracha
Afuera: furikake
CALIFORNIA ROLL
In: kanikama, cucumber and avocado
Out: masago or sesame seeds
Adentro: kanikama, pepino y aguacate
Afuera: masago o semillas de ajonjolí
PHILADELPHIA ROLL
In: cucumber, cream cheese, avocado, and smoked salmon
Out: smoked salmon and sesame seeds
Adentro: pepino, queso crema, aguacate y salmón ahumado
Afuera: salmón ahumado y semillas de ajonjolí
RAINBOW ROLL
In: kanikama, cucumber, avocado
Out: tuna, fresh salmon and avocado
Adentro: kanikama, pepino y aguacate
Afuera: atún, salmón y aguacate
MAK DADDY ROLL
(Riceless  / sin arroz)
In: tuna, salmon, green onion, kanikama, avocado,
spicy volcano sauce, masago
Out: panko fried, eel sauce
Adentro: atún, salmón, cebollino, kanikama, salsa volcano picante, masago
Afuera: panko frito y salsa de anguila
SURF AND SURF ROLL
In: tempura shrimp, avocado, mayonnaise and masago
Out: fresh salmon
Adentro: camarón tempura, aguacate, mayonesa y masago
Afuera: salmón
CRUNCH ROLL
In: tempura shrimp, lettuce, mayonnaise
Out: avocado, tanuki, eel sauce
Adentro: camarón tempura, lechuga y mayonesa
Afuera: aguacate, tanuki y salsa de anguila
DYNAMITE ROLL
In: spicy tuna, jalapeño, cream cheese cucumber
Out: spicy tuna, eel sauce, mango chutney
Adentro: atún picante, jalapeño, queso crema y pepino
Afuera: atún picante, salsa de anguila, chutney de mango
NIGIRI
2 pieces / 2 piezas
MAGURO  | Tuna | Atún $6.50
SHAKE | Salmon | Salmón $7.50
EBI | Shrimp | Camarón $7.95
UNAGI | Eel | Anguila $10.50
HAMACHI | Yellowtail tuna | Atún cola amarilla $11.00
SASHIMI
Full order 9 pieces | Half order 5 pieces
Orden completa 9 piezas | Media orden 5 piezas
MAGURO Tuna | Atún Full: $10.75 • Half: $6.75
SHAKE Salmon | Salmón Full: $13.95 • Half: $9.95
UNAGI | Eel | Anguila Full: $21.00 • Half: $12.00
HAMACHI | Yellowtail tuna | Atún cola amarilla Full: $23.00 • Half: $15.00
SUMMER ROLLS
Vermicelli noodles, iceberg lettuce, basil, mint, bean sprouts and shrimp. All served chilled and wrapped in rice paper with peanut dipping sauce. 2 rolls
.
Rollos de fideos vermicelli, lechuga iceberg, albahaca, menta, frijoles nacidos y camarones, todo servido frío y envuelto en papel de arroz acompañado de salsa de maní. 2 Rollos.
MISO SOUP
Tofu, green onions and seaweed
Tofu, cebollinos y algas
WON TON SOUP
Chicken broth, julienne of veggies, green onions and pork filled wontons
Caldo de pollo, juliana de vegetales, cebollinos y wontón rellenos de cerdo
EDAMAME
Steamed salted soya beans
Frijoles de soya al vapor con sal
Spicy | Picante $6.75
SHU MAI
Dim Sum shrimp and pork dumplings served with sweet chili soy sauce
Empanaditas estilo Dim Sum rellenas con camarones y cerdo molido con salsa soya con chile dulce
VEGETARIAN SPRING ROLLS (3)
With our own plum sauce
Crujientes tacos vegetarianos con nuestra salsa de ciruela
NIKKEI CEVICHE
Peruvian – Japanese tuna ceviche in ginger-soy "leche de tigre", roasted edamame and sweet potatoes
Ceviche de Atún Peruano Japonés en jengibre-soya "leche de tigre", edamame rostizado y papa dulce
HAMACHI JALAPEÑO
Hamachi tuna marinated in soya-jalapeño sauce and served with a crispy panko coated furikake rice cake
Atún hamachi marinado en una salsa de soya-jalapeño y servido con una torta de arroz empanizada en panko y furikake
YASAI SALAD
crispy greens and veggies in a vegetable dressing
Nuestra ensalada de la casa con crujiente lechuga, vegetales y nuestro aderezo vegetal
SEAWEED SALAD
Mixed seaweed with ponzu sauce
Ensalada de algas mixtas, servida con salsa ponzu
KUNG PAO CHICKEN
Tempura chicken with chile, peanuts, green onion and honey garlic sauce
Pollo tempura con chile, maní, cebollino y salsa de ajo
RED CURRY COCONUT CHICKEN PEANUT SOUP
Served with rice on the side
Sopa de pollo con curry rojo, maní y leche de coco, servido con una orden de arroz
SESAME TUNA
Sesame crusted tuna filet, steamed rice, ginger glazed bok choy and baby carrots, served with wasabi mayo and passionfruit sauce
Atún con semillas sésame, arroz al vapor, bok choy y mini zanahorias glaseadas con jengibre, en una reducción de maracuyá y mayonesa wasabi
BAO BAO
Chinese steamed buns with sweet chili glazed pork and our house kimchi
Pancitos chinos al vapor rellenos con cerdo glaseado con salsa sweet chili y nuestro kimchi casero
$12.00 for 2 pieces / $16.00 for 3 pieces
BAMBU RAMEN
Authentic ramen noodle soup with shiitake – roasted pork broth, house cured pork belly and brisket, egg, shichimi togarashi potatoes, bean sprouts and scallion
Auténtica sopa de fideos ramen en caldo de carne de cerdo asado y hongos shiitake, panza de cerdo y pecho de res curado en casa, huevo, papas shichimi togarashi, frijoles nacidos y cebollino
BENTO #1
½ California roll, ½ teriyaki
chicken, spring roll, fried rice, includes miso soup or yasai salad
No substitutions please.
½ Rollo california, ½ pollo teriyaki, taco chino, arroz frito, incluye sopa miso o ensalada yasai
No se puede variar los ingredientes.
PAD THAI
Flat rice noodles in tangy sauce with chicken, spicy shrimp, vegetables and peanuts
Fideos de arroz en una deliciosa salsa, servidos con pollo, camarones picantes, vegetales y maní
HO FUN SALMON
Grilled salmon on sweet and spicy glazed noodles with broccoli
Salmón a la parrilla, sobre una cama de fideos dulce y picante, acompañado de brócoli
TUK TUK SEA BASS
Lemongrass, ginger and garlic roasted sea bass on a tuk tuk rice patty with roasted edamame, mango chutney and red Thai curry veggie ragout
Zacate de limón, jengibre, ajo rostizado y corvina, sobre una croqueta tuk-tuk de arroz, edamames rostizados, chutney de mango y delicioso ragout de curry tailandés
BANG – BANG SHRIMP
Breaded shrimp, sauteed onions and chiles served with basil, passionfruit sauce and eel sauce
Camarones empanizados con albahaca, chiles, cebollas salteadas, maracuyá y salsa de anguila
PHANAENG
Sweet and spicy, red thai curry and peanut sauce, chicken, broccoli and rice
Salsa thai de curry rojo y maní, servido con pollo, brócoli y arroz al vapor
NASI GORENG
Indonesian fried rice with vegetables and egg
Arroz frito al estilo indonesio con vegetales y huevo
Add Teriyaki chicken • Pollo teriyaki $14.95
SWEET AND SOUR CHICKEN
Tempura crispy chicken with peppers, onions, bok choy, and snow peas served in a sweet and sour sauce with sticky rice
Pollo crujiente tempura con cebolla, chile dulce, bok choy, y vainicas chinas servido con salsa agridulce y arroz al vapor
BEEF AND BROCCOLI
Thinly sliced beef and broccoli with garlic ginger soya glaze and steamed rice on the side
Fajitas de carne de res con brócoli glaseado en salsa de jengibre-soya, servido con arroz blanco por aparte
CHEF'S FISH BOWL #1
Tuna, shrimp, octopus, crunchy cauliflower, mango, edamame, green onions, avocado and rice
Atún, camarones, pulpo, coliflor, mango, edamame, cebollino, aguacate y arroz
CHEF'S FISH BOWL #2
Blackened salmon, sushi rice, broccoli, mango, edamame, avocado, do chua, hiyashi wakame and spicy ponzu sauce on the side
Salmón blackened con arroz de sushi, mango, brocoli, edamame, aguacate, vegetales do chua con Hiyashi, wakame y salsa ponzu picante aparte
CHICKEN TERIYAKI
Traditional Japanese recipe prepared with rice, grilled veggies and miso soup
Pollo teriyaki, plato tradicional japonés preparado con arroz al vapor, vegetales mixtos a la parrilla y nuestra sopa miso
KIMCHI FRIED RICE / ARROZ FRITO KIMCHI
KIMCHI FRIED NOODLES (RAMEN) / FIDEOS FRITOS KIMCHI (RAMEN)
STEAMED RICE / ARROZ AL VAPOR
GARLIC NOODLES WITH PARMESAN CHEESE / FIDEOS AL AJO CON QUESO PARMESANO
BANANA TEMPURA*
with strawberry sauce and your choice of ice cream
Banano tempura con salsa de fresa y helado a elección
*not available for delivery
SESAME CHEESECAKE
with mango sauce and lemongrass jelly
Cheesecake de sesame con salsa de mango y jalea de zacate de limón
BEERS & NONALCOHOLIC BEVERAGES
Sapporo                            $8.00
Asahi                                 $8.00
National beers                   $4.00
Libertas                             $6.00
Segua                               $6.00
Tsing Tao 640ml               $12.00
Green Tea                         $1.95
Youth Juice                       $3.95
Soft Drinks                        $4.00
Sake G bottle                     $75.00
Sake Baby G 1/2 bottle      $40.00
House Sake • 12 oz           $16.00
House Sake • 6 oz             $9.00
Sake Momokawa • 12 oz   $20.00
Sake Momokawa bottle      $50.00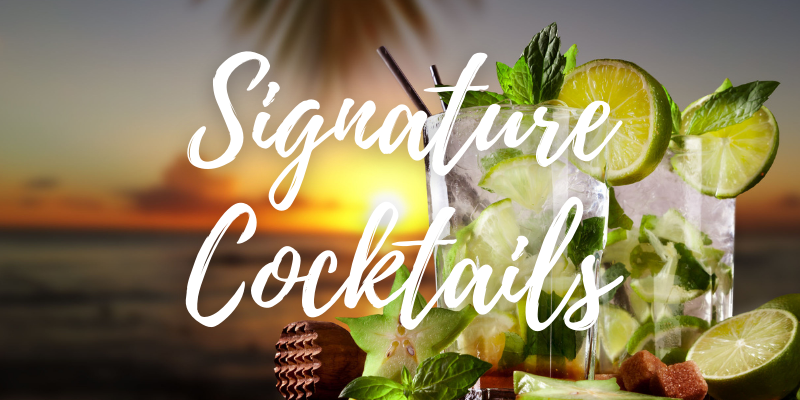 KYOTO SOUR | sake, yuzu, agave honey, jalapenos | $10.00
KYURI | soju liquor, wasabi, agave honey, lemon juice, cucumber | $11.00
MANGO SOJUTINI | soju liquor, mango, yuzu, Ginger infusion | $8
PIYUSH ROSE LEMONADE | soju liquor, yuzu, fentiman's rose tonic, anise fusion | $10
SOJU CITRIC | soju liquor, lime, lemon, orange, brown sugar | $10
MARTINI $8.50
MARGARITA $8
MOJITO $8
MOSCOW MULE $12
DAIQUIRI $8
PIÑA COLADA $8
MAI-TAI $9
OLD FASHIONED $8
APEROL SPRITZ $15
BLACK RUSSIAN $8
CAIPIRINHA $8
COSMOPOLITAN $8
LONG ISLAND $10
MIAMI VICE $8
TOM COLLINS $8
MANHATAN $9.25
SANGRIA (WHITE OR RED) GLASS $12
SANGRIA (WHITE OR RED) PITCHER $43
MICHAEL DAVID SAUVIGNON BLANC
Mendoza, Argentina
THE NED SAUVIGNON BLANC
Malborough, New Zealand
DUCKHORN SAUVIGNON BLANC
Napa Valley, California, Unites States
ICALMA SAUVIGNON BLANC
Rapel Valley, Chile
SUBMISSION CABERNET SAUVIGNON
Napa Valley, California, Unites States
TABALI CHARDONNAY
Limari Valley, Chile
MICHAEL DAVID CHARDONNAY
California, United States
CASAL MENDES VINHO VERDE
Portugal
PULPO ALBARIÑO
Rias Baixas, Spain
DAOU ROSÉ
Paso Robles, USA
CHATEAU BARBEBELLE ROSÉ
Cotes De Provence, France
SUBMISSON ROSÉ
California, USA
BAND OF ROSES ROSÉ
Washington State, United States
CHOCALAN SYRAH RESERVA
Valle de Maipo, Chile
CATENA MALBEC
Tupungato, Mendoza, Argentina
MAC MURRAY PINOT NOIR
Central Coast, California, United States
SAURUS PINOT NOIR
Mendoza, Argentina
LES JAMELLES, PINOT NOIR
Pays DOC, France
ICALMA MERLOT
Rapel Valley, Chile
DAOU, CABERNET SAUVIGNON
Central Coast California, USA
FAUST, CABERNET SAUVIGNON
SUBMISSION, CABERNET SAUVIGNON
SIX EIGHT NINE, CABERBNET SAUVIGNON,
CHAMPAGNES & SPARKELING WINES
DOMAIN CARNEROS
California, United States
VEUVE CLICQUOT CHAMPAGNE
France
MOET & CHANDON CHAMPAGNE
France
13% SALES TAX, 10% SERVICE FEE NOT INCLUDED. DELIVERY FEES AND $4 SPLIT PLATE CHARGE MAY APPLY. PRICES SUBJECT TO CHANGE.
13% SALES TAX, 10% SERVICE FEE NOT INCLUDED. DELIVERY FEES AND $4 SPLIT PLATE CHARGE MAY APPLY. PRICES SUBJECT TO CHANGE.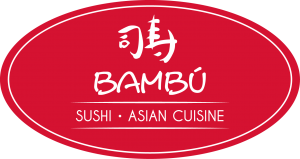 TELEFON (011-506) 2630 – 4333
OPEN 11:30 PM TO 9 PM (MONDAY – THURSDAY 4:30 PM TO 9 PM)
WWW.LOSUENOSRESTAURANTS.COM